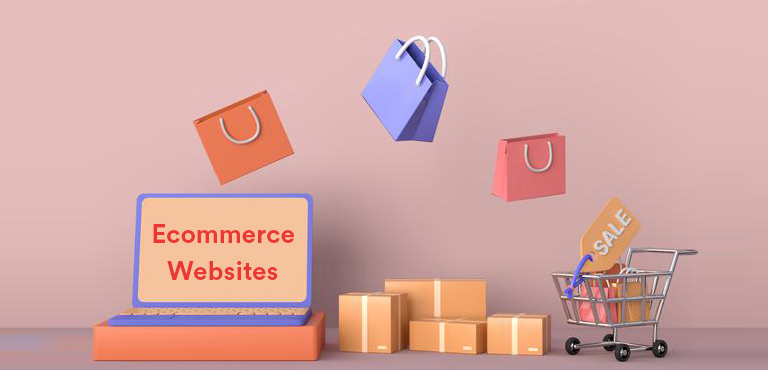 Custom logistics solution implementation can not only streamline operations but also enhance the overall productivity of your eCommerce business. Let's find out how.
Logistics is an inseparable part of eCommerce, irrespective of whether it is a regional, national or international business. And so, the foundation of a successful eCommerce store lies upon the standard of their delivery or logistics partners.
Transportation and logistics are considered to be a complex bunch of individual operations. Due to which earlier many eCommerce websites used to lose a major portion of their turnover as operation costs.
Also, most businesses struggled with the poor efficiency and low security with those outdated methods of shipment.
Thankfully, by the end of the 20th century, the logistics industry underwent a revolutionary change that drastically altered the delivery process. This became possible with the emergence of custom software solutions for the logistics industry.
Ever since the planning and execution of different logistics tasks that included the paperwork and manual have been on the digital platform. Moreover, these days you can also find custom logistics solutions offered by reputed logistics providers to ease the work of eCommerce businesses.
Additionally, you can also create custom logistics solutions with the help of a competent web development company and design an application that suits your unique business needs. You could use the most innovative technology to transform the delivery processes and make them fast, and flexible without compromising on quality.
In order to cater to your modern-day needs, you need to develop and rely on solutions that can be integrated with your eCommerce website as well. By partnering with the right online agency, you can even get the right plugins and other customized solutions like custom logistics solution implementation for eCommerce.
So, if you still don't use logistics software, then it is high time you embrace the technology for the evolution of your business.
Still not convinced? Here are some of the key advantages of custom logistics solutions. Let's have a look.
Benefits of
custom logistics solution implementation
Automation of manual processes
The biggest advantage of custom logistics solution is that they can replace or optimize manual work. If your stakeholders still need to arrange deliveries by calling merchants or if they have to chart out the truck routes manually, then it is high time you rely on logistics software. Automating mundane manual works can make your entire operations fast and more accurate. Automated software can also minimize manual errors and provide precise information.
Efficient planning and execution
For the successful operations of an eCommerce website, it is important to get accurate planning of the entire process. A custom solution can help your business with the planning of your logistics operations. It can also help you keep track of the situation by sending frequent notifications and reminders.
For instance, a custom logistics solution is capable of planning your deliveries by keeping track of your production value and inventory. If a truck is incapable of completing a particular order or a particular volume, the software can be designed to automatically reschedule the loading to avoid inefficiency.
Accurate calculations
To err is human. You may have hired professionals with several years of experience. Still, there is no guarantee that your final product will be devoid of inaccuracies. But with the right custom logistics solution, you can rest assured that your task will be error-free. This is especially necessary by companies that are involved in the production and delivery of goods. The right solution can calculate the expected time of arrival to every destination by taking into account previous delivery data, traffic situation, and other factors that can affect the delivery speed.
Cost-efficiency
All of these benefits of a custom logistics solution result in huge savings for your business. Automation of the processes reduces the time required for the execution of a variety of tasks. The detailed planning and data security prevent unexpected expenses and potential losses. The implementation of the right logistics software offers a wide range of benefits. Also, the savings from it can be used for the development and growth of the company.
Final Thoughts
For small to large enterprises, there are several other techniques to reduce logistics costs. Adopting a custom logistics solution and useful plugins can replace a lot of manual work which results in improved productivity at a simpler cost.
With such solutions, computer calculations eliminate human errors and provide precise results. The data processed by online solutions also prevent loss and theft and are 100% secure.
With Getmysites, you get competent and reliable eCommerce implementation services along with assistance in application inspection and maintenance for the prevention of malfunctioning. Because of all these reasons, your investment in a custom logistics solution is capable of generating additional revenue than you can expect.
Related Post